Re-Write Your Life
It is said that human beings are the only ones on the planet that can actually change our states of being through our intentions and our actions. We can transform grief to joy, scarcity to abundance, and fear to love. Other life forms can only respond to the circumstances in which they find themselves. Knowing that we have been given this gift by The Universe — this absolute privilege — our gift back is to create a magnificent life!
Imagine waking up each morning, full of grace and optimism, relieved of what you once felt were insurmountable burdens. This is what you can look forward to as you write your stories with an attitude that your healing journey is simply non-negotiable. You are ready to live with peace and harmony and that is when big magic happens.
Transforming Your Story
I have had the joy of watching thousands of students lives transform in miraculous ways by using the unique processes based on 20 years of teaching this method in my Re-Write Your Life workshops as well as in my psychotherapy practice. I have watched them move on to live joyful, meaningful, and fulfilled lives in spite of their history. And you can be one of them.
It is not an accident that you are here, it is by Divine Design. As you work through the lessons in this course you will come to know that everything in your life has been divinely guided, even when it's the hardest thing to imagine. Within all of our unique experiences and all of our stories, there are lessons to be learned. Inherent in every lesson, are a multitude of gifts.
And that is what this course is all about. It's about choosing to take the high road that leads you to personal peace, happiness and freedom. It is my greatest honor to provide a road map for you to learn what I learned many years ago. Simply put — how do we stop the pain? How do we find solace in a heart that has broken a million times? Where do we go from here?
Through this course you will...
Learn how to transcend resentments, heartbreak and regrets using my unique formula for success
Receive 20 audio meditations and memory prompts to gently guide you in re-writing and healing your stories
Cultivate resilience, and move forward, prepared to face any new circumstance that comes your way
Learn how to set healthy and effective boundaries, allowing you freedom to experience life on your own terms
Experience a powerful forgiveness process to free you from debilitating anger, depression, or grief, once and for all
Excavate your stories and find the nuggets of beauty that lie within each of them
Use writing to unearth profound healing and clarity
Learn powerful techniques to heal the wounds of your inner child and regain confidence in your authentic voice
Experience your voice on the page becoming your voice in the world
As you go through your own transformational process, leading you to the freedom you desire, know that your courageous choice to do so is also helping to heal your children, partner, parents, colleagues, friends and ultimately, the planet. Your intention to let go of the past and celebrate all the stories you have lived becomes the gift you offer humanity.
Through mindfulness and intention you will revisit and embrace the milestones that have made your life rich with meaning. You will bring new clarity and understanding to old circumstances and put closure on unfinished business. Throughout the process you will laugh and cry at the meanderings of your life and bring to the present a new respect and reverence for the blessings of every day.
I came to learn the power of the pen when I was only eleven years old and given a diary which set me on a path of writing and healing that continues to this day. As you travel through the weekly assignments, you will come to know the creative and healing power of the pen as well.
Woven throughout the course are examples of inspirational real-life stories that will stir your heart and inspire you to pick up your pen and write your own stories of transformation, healing and growth.
It is my joy and privilege to extend my hand to you as you re-write your life!
No writing experience is necessary. You are only asked to write from your heart and with new eyes. An endless well of wisdom comes to us from invisible places that the pen simply knows how to locate.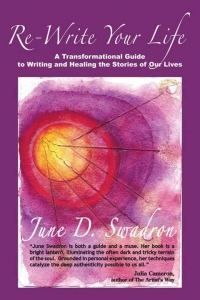 What Others Are Saying
"June Swadron is both a guide and a muse. Her book, Re-Write Your Life, is a bright lantern, illuminating the often dark and tricky terrain of the soul. Grounded in personal experience, her techniques catalyze the deep authenticity possible to us all." — Julia Cameron, author of The Artist's Way
"June guides us through a gentle process that is both healing and empowering....my past no longer haunts me but enriches and enlightens me to a new aliveness....a true gift to myself." — Rev. Doris Trinh Lewis
"I didn't believe I would ever move forward after my daughter Jessie was killed by a drunk driver. Junie's course allowed me to find my way again. For the first time in 6 years. I was finally able to let go of my rage, find forgiveness in my heart and offer it to the man who caused the accident." — Jan
"I wasn't prepared for what happened in your this course. I wasn't prepared for you. Somehow, through your gentleness, caring and warmth, together with your knowledge and skills, you have created a space where I can feel safe and begin to tell my story in ways not before available to me. Your commitment and total belief in the process, little by little, removed my blocks and barriers to new awareness. Writing, once my survival tool, has now become a gift to be honored and cherished." — Anna
"Thank you for the peacefulness, safety and nurturing you provided. Also the memory prompts were meditations that brought me deep into my own stories. You were always uplifting and inspiring. I would highly recommend your class to people who are ready to move forward in their lives and truly let go and make peace with their past." — Teya
"This course has given me the opportunity to revisit experiences of joy and pain and to eventually and gradually realize the deep sacred gift of each person and of each experience in my life. And also to take responsibility for all of the reflections of myself these people and experiences have been. Thank you for providing such a healing, safe space to reveal what has been so difficult to express even in private before." — Rosemary
"Junie gave me permission, skills and encouragement to take feelings to thoughts and thoughts to words. My life stories were eddying about. Writing them has opened new spaces inside me and opened the doors and windows on my creativity." — Christie
"Junie offers many concrete writing exercises and practical tips for how to navigate around and past any roadblocks that appear, between your living small and accessing your fullness, in creative, courageous living." — Astri Wright, PhD Professor, University of Victoria, BC
"If you are suffering from the events in your past, Junie's loving guidance through re-writing stories about those times will support you to experience them in healing ways and as a result you will find freedom you never imagined possible." — Azim Jamal, #1 Amazon co-author of The Power of Giving
Topics Covered
Lesson 1. The Final Straw: Choosing the High Road
Lesson 2. Honoring Your Authentic Voice: The Mirror of Love
Lesson 3. Forgiveness
Lesson 4. Gratitude: The Catalyst for Happiness and Abundance
Lesson 5. Your Stories and Writing Guidelines
Lesson 6. Gifts and Lessons
Lesson 7. Unleash Your Passion, Creativity and Highest Potential
Lesson 8. Transformation from Pain to Freedom
Time it Takes to Finish the Course
Although you have access to the entire 8-week program upon purchase, you may take as long as you like to complete it. There will be some stories that write themselves easily within a week. There are others that may take longer.
This is not a program to rush through. It is a profound healing journey where you will look back in order to move forward, and the time it takes is not important. What is important is that you feel complete with every story. Honor your own rhythm.
"Let us open to the Mysterious Force that allows a single flower to find its way out of the darkness and into the light, to blossom out of concrete and stone." — Junie Swadron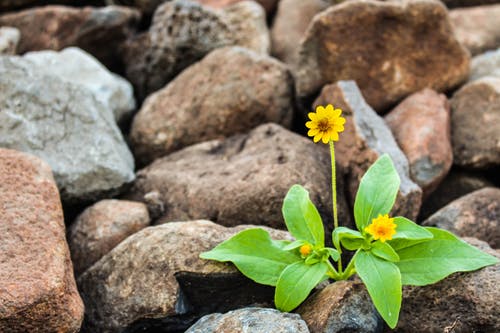 Your Instructor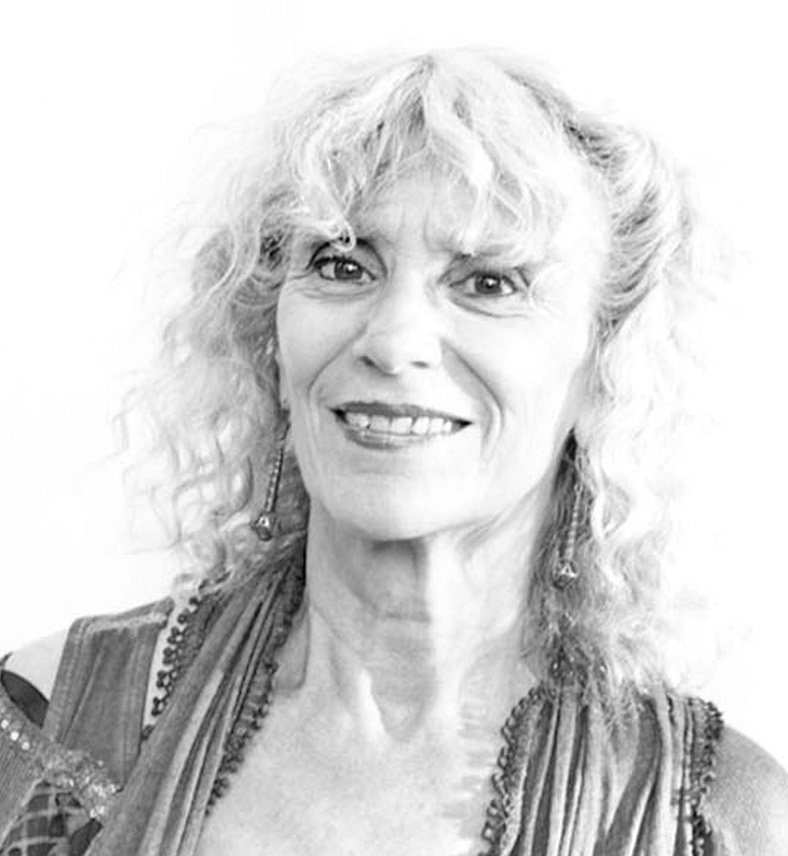 JUNIE SWADRON is a psychotherapist, author, playwright, international speaker and writing coach. Her book, Re-Write Your Life, A Transformational Guide to Writing and Healing the Stories of Our Lives is based on 25 years of guiding thousands of students to heal the pain of their past through a unique guided writing experience.
Junie's second book, Write Where You Are: A Book For Those Who Dream Of Writing But Don't Know Where To Begin, offers fool-proof and often hilarious solutions to getting even the biggest skeptics writing.
Junie's 3rd book, Colouring Your Dreams Come True was illustrated by Siri Stiklestad-Opli. It is a bedtime story and colouring book for children of all ages and the child that lives within every adult. It's about the Natural Laws of the Universe and the Every-day Magic available to every one of us.
Junie's play, Madness, Masks and Miracles was awarded the highest acclaim.
"This play is a winner: It is moving, inspiring and intensely evocative. A gift. A call-to-arms. A must-see."
Dr. Michael Meyers, President of the Canadian Psychiatric Association
Frequently Asked Questions
When does the course start and finish?
The course starts now and never ends! It is a completely self-paced online course — you decide when you start and when you finish.
How long do I have access to the course?
How does lifetime access sound? After enrolling, you have unlimited access to this course for as long as you like — across any and all devices you own.
What if I am unhappy with the course?
I would never want you to be unhappy! If you are unsatisfied with your purchase, contact me in the first 30 days and I will give you a full refund.